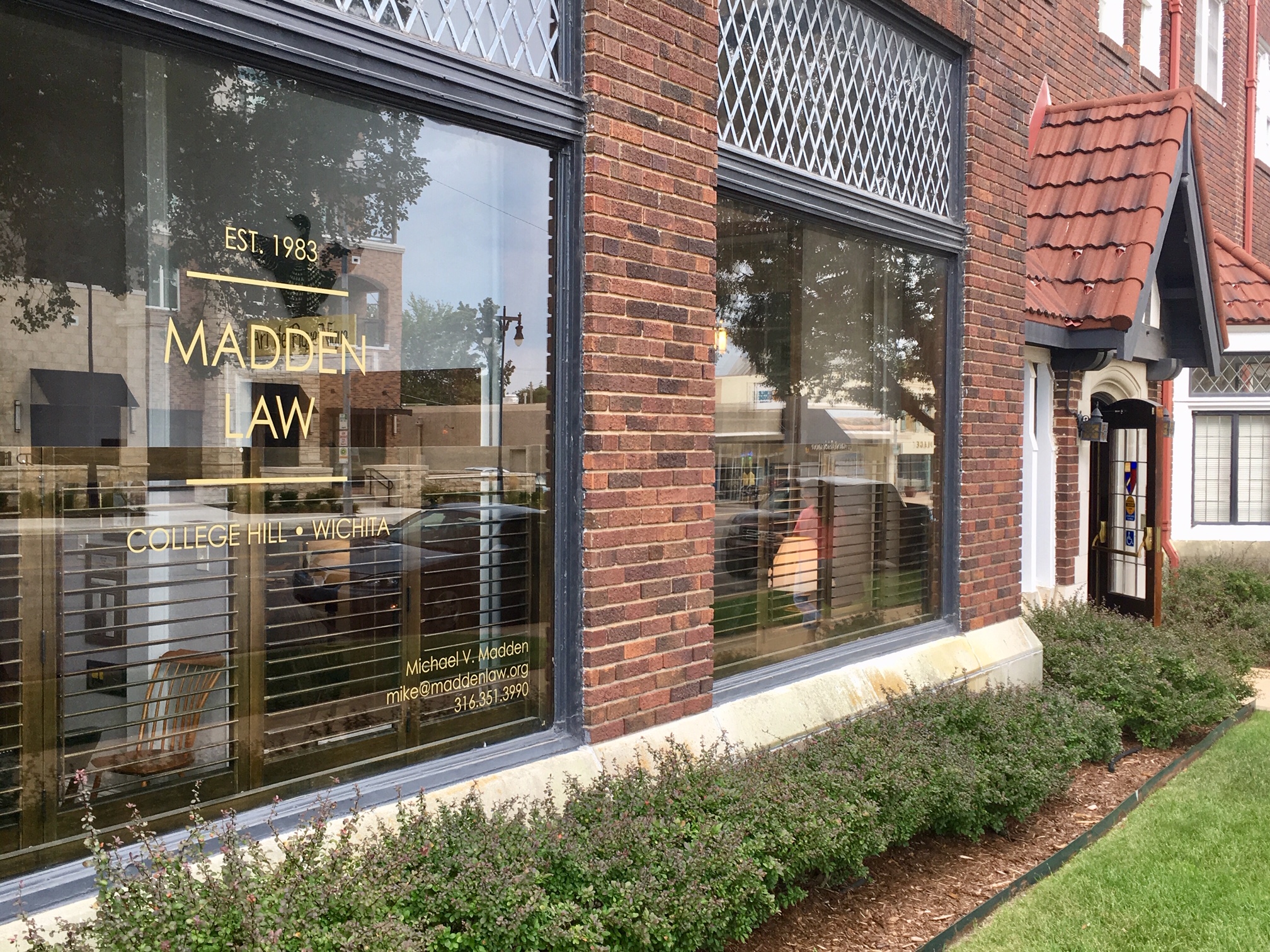 Welcome to Madden Law. My law practice serves the Wichita area and offers statewide services to individuals and businesses across Kansas. Now, we start our 36th year of practice at our new location in College Hill Wichita, in the historic Hillcrest Apartments. You can find us in the northeast corner of the Hillcrest on Douglas and Rutan.
We are a full-service law firm and offer legal services across a wide spectrum of practice areas including, estate planning, personal injury, litigation matters and oil and gas law. We proudly include businesses and corporations in our family of clients. We pride ourselves in offering personalized legal services. Our clients enjoy "full access". This approach starts with relationship building. Your legal needs will not get "lost in the system". Our clients become our friends and our friends become our clients. This is our value, commitment and business approach. We will use our reputation and respect in the legal community to maximize and achieve your results.
Please contact us with your legal inquiries and experience the difference yourself. We look forward to working with you and for you.
Michael V. Madden
Madden Law