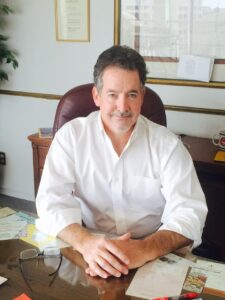 Hello Everyone!
Welcome to my World!
Madden Law is in the northeast corner of the
Historic Hillcrest Apartments in College Hill Wichita!
I live here too!
This is where I live, work and play!
My law practice and work group has had roots in
Downtown Wichita going back nearly 60 years.
But times have changed.
No more parking problems, elevators . . .
We come to you.
Where you and all of us work and live
We play hard too!
When not at work you will find Patti and me
On our bikes.
Hiking and climbing in Colorado
Skiing in the wintertime.
Full plate adventure travel!
We take care of business so we
Have time for family and friends!
Our clients become our friends.
It has been a pleasure to work for you and
With you over all these years!
We are still here to serve you and Wichita and look forward to
This next chapter!
Find us at our new home!
See you soon!
Mike
Madden Law
Michael V. Madden, born Wichita, Kansas, December 5, 1956; admitted to bar, 1983, Kansas. Preparatory education, Wichita State University (B.A., 1980); legal education, Washburn University of Topeka (J.D., 1983). Member: Kansas Trial Lawyers Association.
Primary emphasis: Personal Injury, Litigation, Estate Planning, Oil and Gas, Business Law.
Areas of Pracitce
Civil Litigation, Personal Injury Law, Torts, Oil & Gas, Mediation and Arbitration, Insurance Claims, Accident Attorney, Medical Malpractice, Serious Injury Claims, Bankruptcy, Nursing Home Negligence, Elder Abuse, Wrongful Death, Estate Planning